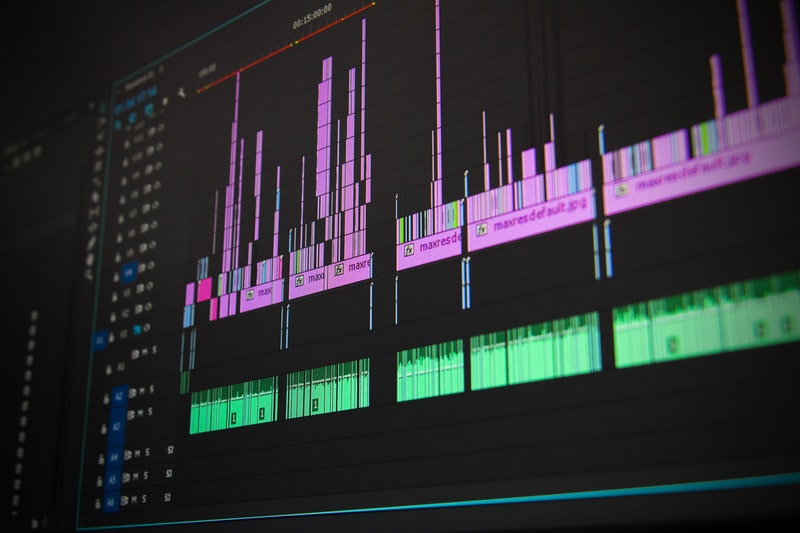 Ready to show off your fun home videos to your family, friends, or the world? For super special events like weddings, milestone birthdays and other happy moments you may wish to see what video production companies are in your area. But for the everyday, there are great programs you can use right at home.
Editing Software for YouTube
Does your family like to make fun vlogs? Do you like your stuff to have a professional appearance to it? Want to become a professional Videographer but not sure how to edit your videos? Corel VideoStudio Pro X10 is going to be your top choice. Every feature and fun editing trick you could ever want are included in this program.

There are so many ways to get your video looking really good, ready to show the outside world. From using the Premiere Pro Slideshow Template Free to the best video editing software, there is so much out there that can help make your life that little bit easier. There are video templates, titles, and lots more to make your videos rack up all the views you want. You will love the over 1200 effects, and the ability to add custom audio anywhere you like in your videos make them stand out.

It also offers support for the coolest videos you can think of, like 360-degree productions, 3d media, and 4K. Even though some of these features may not be supported now, you will be ready to impress your subscribers and rope in many more with this program.

Best of all, the pricing comes at a very family friendly point: Amazon features this product for just $30. Get creating!
Best Free Video Editing System
We find that a lot of the free video editors out there tend to limit the features included as a means of enticing you to buy the full program. Therefore, it's important to keep this in mind if your goal is to make videos that are top-notch.

It's not to say you can't make some great edits, though. Enter OpenShot. This is great for Linux, Windows and Mac. Despite some on and off lag, there is much to enjoy with this particular program. The program is drag and drop, features desktop integration, and provides great audio support.

You can also easily resize, scale, snap, rotate and trim anything with ease. For the price-which is free-you really can't beat it. The interface is very easy to use and also has a friendly and helpful user's forum which is great for asking questions. The multiple setup layers leave something to be desired as does that lag, but this is really worth the try.
Then there is also HitFilm Express. In the words of Kuba Download, where you can find the hitfilm express download, it "is a free non-linear video editing and animation software with professional tools to create amazing content. The editor is packed with a range of powerful non-linear editing and its also compositor's toolkit with over 400 unique effects and presets." Sounds pretty impressive for some free software. It is also available on both Windows and Mac.
Best Affordable Video Editing Software
We find that Adobe Premiere Elements is the best consumer-grade video editing program. Adobe has been a favorite among casual and professional content creators and is perfect whether you plan on making your videos for the family to enjoy or for YouTube.

It does a great job of supporting HEVC and HEIF formats. Trimming a video down becomes a cinch thanks to the SmartTrim feature. You can use the Quick Edit feature to quickly accomplish all the basic editing tasks you have.

For newcomers to video editing, there is a great Guided Edits feature that is friendly and fun to learn. And the auto-generation of slideshows makes it super easy to create quick shows you can send to your favorite social media platform or to a loved one.

It is great for Mac as well as PC. The pricing is great at under $100 and is very user-friendly. Whether you are a novice or advanced video editor, there's something for everybody in this program.
Best Video Editing Software for Windows
Many of the programs we have discussed today are fine for Windows. But, if you are looking for a good program that comes right with your computer, look no further than Windows Movie Maker.

If your goal is to make some basic, good videos suitable for showing off to your family, friends and keeping for preservation of family memories this is a great way to go. Compared to other programs it is rather basic, but the interface is friendly enough for everybody.

It is all operated by simple drag and drop actions, and features good transitions, ability to add titles and credits, and the ability to upload right to your social media accounts. Windows Movie Maker comes with your computer standard, so enjoy it as part of the PC purchase you made.

One thing we would like to emphasize is that Windows plans on ending support in January 2020, so do consider learning about Windows Story Remix (this is the Windows 10 version of video editing software).
Best Video Editing Software for Mac
Apple iMovie is our number one choice for Mac users because it is suitable for amateurs and pros alike. You can enjoy 4K video support, plenty of great audio tools, and professional themes to make videos look amazing.

The interface is very simple and will help you edit and share family home movies with ease. However, we do find that it is lacking in some other features, such as the 360-degree video capability, as well as multicam editing.

Despite these small setbacks, iMovie is very fast when it comes to video encoding. Upon completion, the sharing options for your creation are abundant. You can put your video on popular sites like Vimeo and YouTube, not to mention attempt to have it licensed and sold on platforms like Newsflare. If you'd like to learn more about selling your videos online, you can head to https://www.newsflare.com/sellyourvideo or similar web pages for more information.

You can also integrate with iCloud so that your works may be viewed on any of your Apple iPads, iPhones or other devices; or even on your Apple TV. Indeed, those looking to make memorable family home movies with their Apple devices will take to iMovie like a fish to water.
Wrap-Up
Making and editing movies that show off all the great times you and your family have together needn't cost a bundle. Instead, think about what you want to gain from your videos.

Do they need to look super professional, or do you just want to trim them down and make them neat, showing off only the important stuff? Make a list of what you need and go from there.

For basic videos, a free program is fine. For people looking to make it professional grade, a paid program is the way to go. Have fun and share those memories!