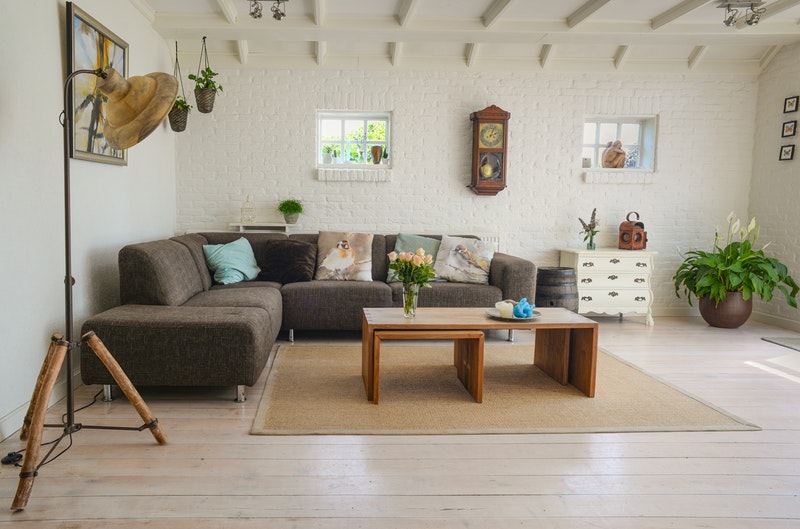 Are you planning on redesigning your home? Are you looking to get a company like Next Level Construct in to do major renovation work like creating a new house extension, refurbish a bedroom, or completely replace your kitchen? Perhaps you're redoing your backyard's landscape? Or are you looking to switch out your old interior doors for a type of barn door that can help to maximize your floor space, as well as modernizing the overall feel of your home? Regardless of what new house project you are tackling, you will most likely need a professional home and interior designing app or software to help you stay on track.

The first thing to think about before a renovation is whether you are able to afford the costs that the new designs will bring. This is especially important when it comes to a home extension where you may need to remortgage your house, in this case, it would be wise to use a remortgage calculator to determine whether you will be able to afford this new renovation.

Whether you need help designing, shopping, or just setting up to do lists, a house designing app can keep your designing process stress-free. That being said, read on and take a look at some of the best home designing apps you should use when tackling any home makeover.
1. Sketch Up Make
If you want to dream up your home from scratch, Sketch Up Make is a great design app for you. Sketch Up Make is an extremely comprehensive 3D design software on the internet, and even better, it's free. You can see if something like drum lighting will suit the space you have in mind without committing to the purchase.

Sketch Up Make is an effective home design app because of its immersive quality. With this app, you feel as though you are physically working through the many facets of your dream home. At the same time, however, the app is still as adaptable and flexible as your good old pen and paper.

There are two different versions of the app. If you are more of a DIY home design hobbyist, the free version has enough capabilities to fulfill your needs. However, for professionals in construction, architecture, and interior design fields, there is a pro version of the app.

Sketch Up Make is a thorough and powerful tool. With it, every single minute detail of your designs can easily come to life.
2. Chairish
One of the most exhausting parts of home makeovers or interior design is finding the perfect pieces of furniture and decor for each room. You could spend hours at furniture and interior design stores, but an app like Chairish makes the whole process a little less painful.

Chairish is your one-stop shop to buy and sell pre-owned, but high-quality furniture and decor. The way it works is that sellers can upload photos of their furniture and decor on the app. From there, the Chairish curators look over the decor and compile the ones that can be sold. After that Chairish takes care of all payment, shipping and returns.

Sellers get to keep 80 percent of the final sale on their pieces. Meanwhile, buyers will have access to a wide range of designer brands, such as Knoll, Christian Liagigre, Herman Miller, B&B Italia and more.

This is a great place to go if you are planning on swapping out some of your old furniture, especially if it's of high quality and in good condition. You can make a profit while still finding new pieces for your makeover.
3. HomeByMe
Another great immersive home designing app is HomeByMe. It is another free online design software and it comes with a wide variety of useful tools and features.

What makes it stand out is its interaction with real brands and products. Brands are able to add their products to the HomeByMe. This makes the products available to you to actually design and decorate your home on the app.

Like we mentioned above, finding the right pieces for your home can be a real hassle. However, HomeByMe gives you the perks of being able to easily find high-quality home decor and actively plan your design to the very end with the real furniture and decoration that you want.

This app works in both 2D and 3D setups, depending on what helps you get a better feel of the space you are working with. Another great feature of this app is that you can easily decorate your space by just hitting "summary". In turn, the software will create a floor plan with all your selected decor and furniture in place.
4. Color911
Just like furniture, picking paint colors and matching them can be challenging. This is where Color911 comes in. Color911 is a great color designing app.

Essentially, it allows you to create and save a variety of color palettes for each of your design projects. The app features over 80 premade color schemes that are free for download. Moreover, the app can even design a color palette based on a photo taken on your phone. The app also organizes your saved palettes and allows you to share them with friends and other designers via email.

The only downside to this app is that it is only available on iOS and is not free to download.
5. Planner 5D
Adding onto our list of immersive, house designing apps, we have Planner 5D. Planner 5D, much like SketchUp, is a comprehensive design program that allows you to work with your design as if you are in the real space.

The program allows you to work from scratch. You can create as much a complex design as you want. However, if you do not have the time or patience to draw up your plan, Planner 5D provides a number of premade templates that you can use. Planner 5D is also available on iOS so you can use this app on the go on your phone or on an iPad.

Designing on Planner 5D is quite intuitive. Start by simply adjusting your floor plan measurements, shape, size, colors and materials. From there, add on more layers with furniture and decorations. Add windows by going into 3D mode and even top it off with a second floor or roof.

One potential downside of this app is that they have a limited in-app furniture catalog. Chances are the catalog can be quite expensive and potentially out of budget. Otherwise, from color to texture, you have so much freedom on this app.
Conclusion
Whether you are picking out furniture or figuring out the accounting and finances of your makeover project, a house design app can streamline everything.

Home makeovers are no small feat, so take a look at the apps we mentioned above and see which one is perfect for you and your design vision.