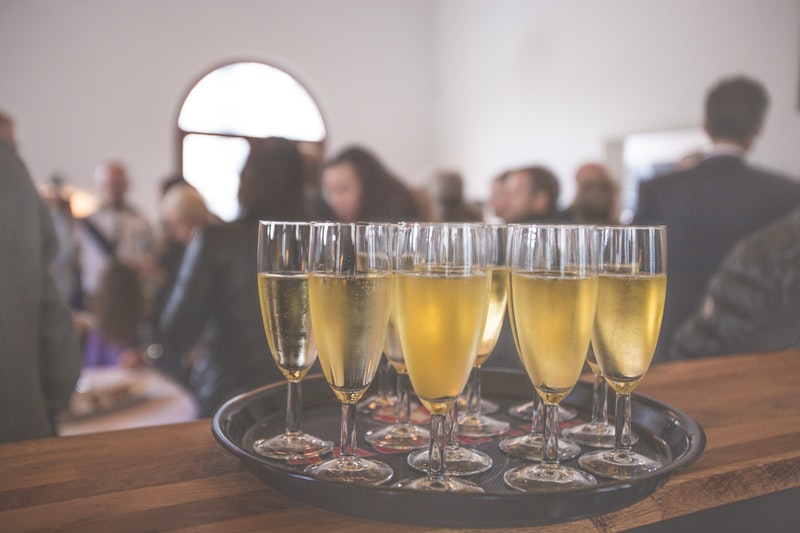 The party season is coming up! You might be planning to throw your own party and have big ideas for that. Or you might be doing something totally different, like going to your friend's holiday rave, where you'll have the chance to wear some of the best outfits from somewhere like Lychee the Label instead, (go now for more information). However, you mustn't forget that your office party will be coming up soon too! While everybody is aware it is going to happen soon, it is difficult to prepare properly for it as you can never know what to expect!

In this case, planning ahead is incredibly important as it can be a great networking event that can help you build important personal relationships with your coworkers.

While there are presents, dinners, parties, and many other things to organize during the holiday season, getting ready in advance with an appropriate outfit for your upcoming office party is key!

Etiquette Counts!
Whether your office party is going to be themed, casual or formal, there is an etiquette that needs to be followed if you want to have fun with your coworkers without giving the wrong impression.

However, trying to find an outfit that is respectful but makes you look good is not easy and often you will end up not being satisfied with the dress you have picked. To get ready for it in advance, let's have a look at what you should decide beforehand!

Find Out What the Dress Code Is Going to Be!
While office parties have been formal gatherings for many years, companies are every day more trying to get to know their employees. This means that there are chances that your office party will be themed or informal.

In this case, check with your colleagues what sort of dress code will be appropriate to wear. If it is a themed party, find out the concept and start planning!

Check Your Wardrobe Before Going Shopping!
While you should not be wearing the same outfit as last year at this year's gathering, there are items, jewelry, jackets, and skirts that you can bring back! With all the expenditures that you will have to face during the holiday season, saving a little bit on your outfit can be great.

Moreover, you might find a piece of clothing you bought a few years ago that has come back in fashion this year and can save you money and energy!

Office parties can be tricky as you will be under everybody's eyes. While your colleagues might have seen you in during an off day at the office party you will meet your bosses and superiors and giving the best impression possible is key.

So, while you want to look good, find items that are not too revealing or that you might struggle to move around in. This is where the matter can be tricky! You don't want to look like during office house, but you need to stay within the etiquette! Luckily there are a couple of tricks that can make you look forward to wearing your office party outfit. If need be, you can also accessorize it with some cool accessories like bracelets and some trendy neckpieces so that it doesn't seem like you have put in a lot of effort.

What Should I Wear?
Depending on the kind of office you work at, yours and your coworkers' age, the theme of the party and what is already in your wardrobe, there are different pieces of clothing that you could think about wearing! For example, if you work in text revision, your party will be different from a Social Media Management gathering!

They are not revealing and completely appropriate, but they need to fit you just right! Shop around for the jumpsuit of your dreams. It's the holiday season so don't hold back on colors. If you prefer a short sleeves jumpsuit, just add a faux-fur or leather jacket. It will be perfect for any sort of party, but the addition will spice up your outfit a little!

Opt for a long or midi skirt that covers your knees. It does not have to be boring, just add a colorful blouse or jacket on top. Midi dresses or skirts come in many different easy prints. Add short heels and you are ready to go!

Monocolor or with symmetric prints, trousers are perfect for any occasion. Just add a blouse and a jacket and you will look perfect at any office party. If you think that is too similar to what you are wearing every day, add a pair of stilettos or high heels and the trick is done!

Miniskirt and A Fitted Jumper
If you like to look casual, but your party is not, add a mini skirt to your favorite fitted jumper. Even better if it has a turtleneck or a peter-pan collar! Don't go too heavy with the makeup; you can use a small amount of tinted moisturizer (check out a few options on https://tartecosmetics.com/shop/makeup/face/foundation-tinted-moisturizer/) on your face, and for the lips, go for a nude shade of lipstick. An outfit like this looks best with a natural look.

Remember that it is all about balance! While a miniskirt and a crop top would be inappropriate, a sober long sleeve jumper will go perfectly with your above-the-knee skirts.

If you found the perfect dress for any of your parties and you don't want to renounce wearing it at your office party, you shouldn't! For a dress that is too short, wear black or covering thighs underneath.

If the neckline is too revealing or you are not comfortable going to your office party with your shoulders uncovered, just add a jacket or foulard.

This is the key to a sparkling outfit! If you would like a classy look, but still want to stand out, add a sparkling necklace, earrings or bracelets from somewhere like jacobsthejewellers.com. This is an easy solution for a successful office party outfit!

Conclusion
Sometimes can be extremely difficult to find an outfit that makes you look chic but professional, especially when you have to attend your office party. However, it is all about the balance!

Mix a mini-skirt with a long sleeve fitted top or a midi-dress with short heels. If you don't like dressing up, wear dark colors and bring you all outfit to life by adding a sparkling piece of jewelry!

Do you have an office party planned? Do you know what you are going to wear? Let us know by leaving a comment below!