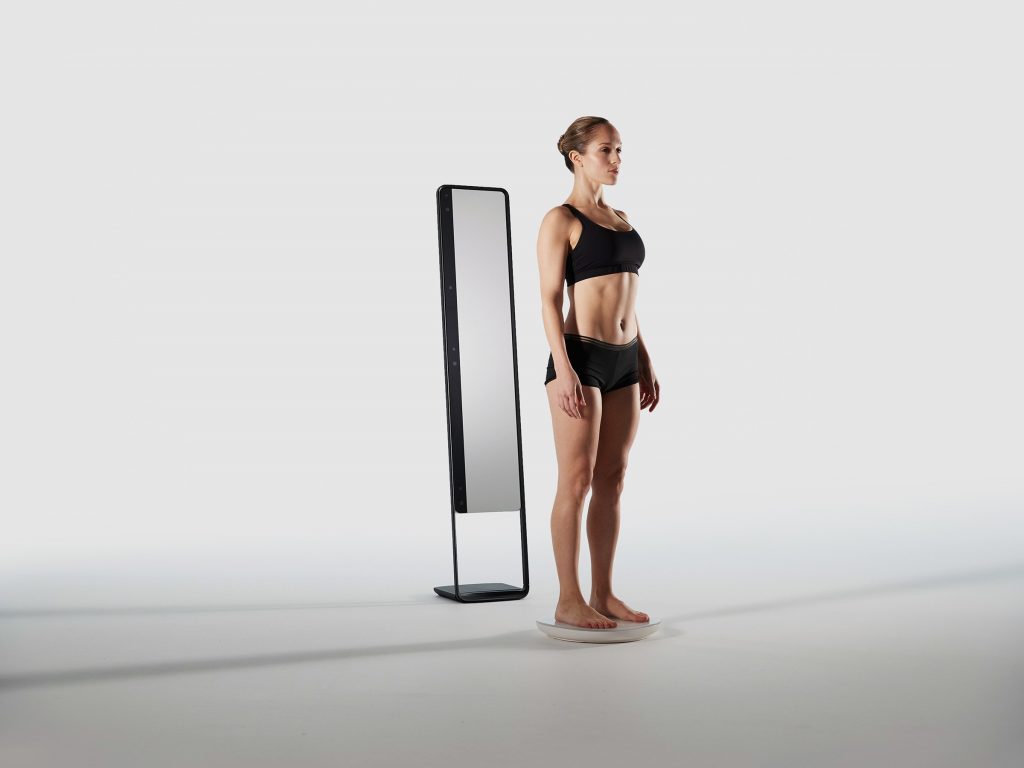 If you are thinking that 3D scanning is something that has got to do with the scanning of internal organs, you have got to think again. 3d scanning is the scan of a person internally but has got nothing to do with the internal organs. It refers to the application of technology to assess and investigate your form.
Again, this is a system that makes it possible to visualize your body shape. This means that you would be able to get accurate measurements of your body. This, in turn, would help you get better fitting apparel. Body scanners are also used for your posture analysis and measurement of weight as well. It is used for achieving fitness goals too.
3d scanners and what they can do for you?
The  3d body scanners are devices that would be able to detect your presence without physical contact. Yet, it would be able to produce an accurate image of your body shape without having to remove your clothes. The specialty of the 3d scanning units, however, is its ability to produce accurate images that can be applied for the different intended purposes.
3D scanners technology
There are a number of applications for the images that you obtain from body scanning. It is good to learn about the technology behind the body scanners as well. This would help you choose the right technology for the right application.
A laser light source along with the CCD (couple-charged device) is used to scan the body. These scanners scan about 60,000 points in a second. The CCD uses displacement of light in the body to make measurements.
White light scanning/structured scanning:
This type of scanner project a series of white-light on your body. This is then captured in a camera. The 3d shape of the body is defined by the curves that the light produces over the body. These scanners are a little faster than the laser scanners.
This body scanner technology uses 8 sensor heads and an optical triangulation process. this makes it possible for it to get about 140 body dimensions in 3D within a matter of 12 seconds. The data obtained can be exported easily in STL, OBJ, DXF and ASCII formats.
These scanners have  4 scan heads. They have the capacity to collect 3d measurements from head to toe for every 2mm. The digitized points x,y, and z serve as coordinates for capturing the image of the body.
This is a scanner that uses the white light for scanning. But, it has about 8 cameras which capture the data fairly quickly. The point cloud model scans can then be served in output formats of different types.
This technology can create an anthropometric database with structured light and turbo flash. It has a new Special tracking version that utilizes structured light for capturing images.
The purpose of 3d body scan
The reason for the emphasis and popularity of the body scanners is all about the help you can get in standardization in the apparel industry. With the technology of a 3d body scan, those in the industry can accurately measure various body types and adjust their apparel sizing accordingly. Due to the advantages provided by a 3d scan, they could form an integral part of the PLM systems for apparel often used by manufacturers across the world. Results of a shape analysis survey in 2009 show that there have been changes in the body size of people belonging to both genders in recent times. the average waist size of women, in particular, has increased by about 16cm around the waist area.
The purposes for which body scan measures are applied include:
To update body shape and size measures for the manufacturing of garments in bulk
It is found to be helpful in understanding and working towards the betterment of body fitness.
To make better fitting customized clothing
Helping retailers to retain their existing customers
Capturing the body in different poses by virtue of multiple scans  helping in the draping of garments for fashion designing
It is very effective in gathering the size and shape of the infants and babies in different age groups and for different garment types.
Helping in developing anthropometric data that would be used in apparel manufacturing for apparel product development process.
Minimizing error in measurements that can happen when measurements are taken with a measurement tape.
Body scanning processes along with techniques like 3D pattern design has made it possible for experimenting on pattern and construction techniques of the inner garments.
3d scanning helps in developing mannequins that can be used for a number of fashion applications in garment manufacturing.
They can be used to develop precise measurements of your body for apparel making.
It helps in the development of personalized garments that can be developed quickly with minimum sample making time and errors.
Body scanning helps in developing unique products that suit the preferences of the target audience and maintain a competitive advantage.
The sizing and design features that are accurate reduces the turnaround time in product development.
Valuable contributions of 3d body scanning
Body scanning technology can be considered to have created an environment that meets the expectations and requirements of the customers.  In the garment industry point of view, it has contributed to the quality, efficiency, and productivity.
Online shopping and body scan technology
A number of consumers are favoring online purchase of garments now. The body scanning technology has gone a long way in making the online purchase hassle-free and error-free. This is possible because of the pre-purchase visual assessment of garments. The garment try-on technology powered by 3D scanners does it and much more.
Virtual garment try-on technology – what is it?
This refers to the possibility of testing the fit of a garment
on a retail specified sized model
through manual input of measurements
through the use of data acquired from the 3d scanners,
etc. which is believed to save considerable time and money required for free trials, sample making and ensuring accuracy of fit.
Conclusion:
There is no doubt that 3d body scanning is here to stay. It is being applied effectively in the product development stage of the garment making industry to a large extent. It is indeed a technology that is beneficial to the manufacturers, retailers as well as the consumers of garments.