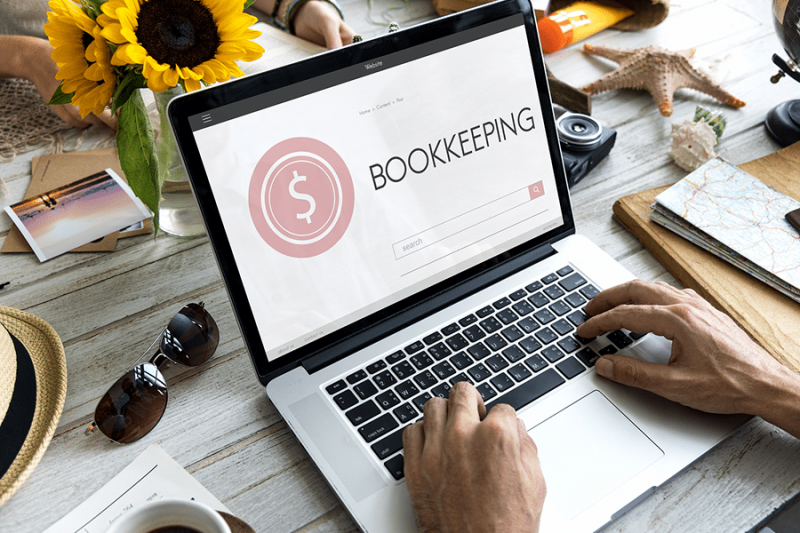 Nowadays, crunching numbers is written off as a boring, outdated job. However, that is far from the truth. As it turns out, crunching numbers can make you a candidate for a surprisingly lucrative industry: virtual bookkeeping. Fortunately, it is also incredibly easy to get started on this career path. Keep on reading to find out how.
What is a Bookkeeper?
In order to explain what a bookkeeper is, we have to talk about what it is not. A common misconception is that a bookkeeper is an accountant. However, the two occupations are very different.

An accountant has different requirements and roles. First, you need a proper education and formal certification to be an accountant. An accountant can be useful to individuals and businesses alike, and people like these Tax Accountants Adelaide deal specifically with figuring out taxes and tax returns.

They can also be used to organize finances, evaluate finances to find ways to spend less money, and ensure clients are sticking with the law. Accountants do not deal with daily finances. That job is saved for the bookkeeper. Looking into personal tax accountants in Chicago, or wherever someone is based, can help with taking a step back and assessing what the next steps are for personal finance changes if needed.

A bookkeeper is in charge of the daily finances of a business. As in, they keep an eye on the money going in and out of the business, and they may use the best financial management system, from somewhere like ProSymmetry, to help make sure that all of this information is accurate. Unlike accountants, bookkeepers are in charge of collecting payments on invoices or dealing with bills.

They are also responsible for keeping track of financial records and keeping them updated for accuracy. Any work-related expense, from employee reimbursements to accounts receivable, goes through bookkeeping services.
What Skills Do You Need as a Bookkeeper?
As intense as a bookkeeper's responsibility sounds, you actually do not have to be certified to be a bookkeeper. You do not even have to have any knowledge of accounting in the first place.

The fact of the matter is is that numbers are only half of bookkeeping. The other half is learning on the job and learning real-world skills to deal with clients on a day-to-day basis. As a virtual bookkeeper, you have to know how to solve real-world problems for businesses. For that, you do not really need a certification. What you really need are strong problem-solving skills and an ability to be flexible and think on your toes.
How to Start Your Virtual Bookkeeper Business?
To start your virtual bookkeeper business, you only need a few tools. You need a computer and a strong internet connection. You also need some sort of accounting software. Quick Books Online is a good website to use for your business because it has a relatively small monthly cost. This way you can easily build your business without worrying too much about expensive startup costs.

While you do not need a formal education or certification to be a bookkeeper, it is still good to get some practical experience. Fortunately, there are a number of online classes and community college classes that can teach you the basics of bookkeeping.

You should consider registering yourself as an independent business. This is particularly important because with bookkeeping you are handling someone else's money. Registering as an LLC reduces the liabilities you might suffer if your business gets sued for some reason.

Next, build a website. A professional looking website is always a great way to establish credibility with potential clients. It is a great place to talk about your skills and experience and make it easy for people to contact you.

Additionally, take some time to market yourself. Whether it is through business cards or Facebook ads, you can never go wrong with classic advertising. You could also find and attend local industry mixers. Not only is it a great way to meet clients, you might also meet other people who might know more about the industry then you.

Lastly, you have to decide your rate. Surprisingly, putting your own price tag on your work can be harder than it seems. You want to charge enough for your skills, but you do not want to be so expensive that people won't hire you. The best thing you can do is to research your competitors and see what they are charging. This is the best way to find a rate that is competitive and fair for both parties.
Where to Find Virtual Bookkeeping Jobs
So, I mentioned marketing yourself to potential clients, but you are probably wondering where you are supposed to find said clients. Apart from online marketing and industry mixers, a great place you can find online bookkeeping jobs is freelance job marketplaces.

Freelance websites are a great place to find a wide variety of bookkeeping jobs. Freelancing offers you the opportunity to work for a variety of businesses. This is great because it will teach you how to adapt to different business environments and learn to modify your skills to answer the needs of your client.

What freelancing can also do for you is help you decide your niche. While it is good to know how to adapt to new clients, it is also a smart idea to start off with a specific field and grow from there.
Benefits of a Virtual Bookkeeping Job
Being a virtual bookkeeper means you are completely in charge of your work schedule and environment. You can decide when and where you work.

Secondly, you get to decide your rate. According to the U.S. Bureau of Labor Statistics, virtual bookkeepers get paid $19 per hour, which is about $40,000 a year.

However, if you take the freelance route, you can charge a higher rate and earn more. Granted, if you do charge higher, make sure you are performing duties of equal value.
Conclusion
Virtual bookkeeping is a lucrative business opportunity for anyone willing to put in the work. Fortunately, it is not extremely hard to get your foot in the door.

If you are ready to start in on virtual bookkeeping, we encourage you to use our article as a guide as you start to learn about the industry and start building your skills. If you have any comments or questions, please share them with us!