A modern girl needs to have many lips products in her purse:
lip balm, because the lips constantly dry out because of long-lasting lipsticks, weather or stress.
matte lipstick which is still in trend.
lip gloss, because we always want to highlight our lips.
a pencil for lips that can emphasize the contour of the lips and make them visually larger and plumper.
However, is it possible to replace all these with just two products? I believe that it is possible and not necessary to carry many other products with you in your purse.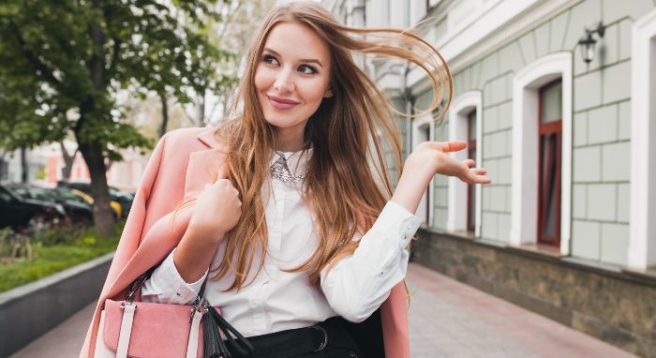 I would like to share with you my discovery, which is called LipSense by SeneGence. I already got my precious topaz lipsense and I want to share my impressions about it with you.
I wanted a long-lasting lipstick and I found it! LipSense fully met my expectations. It stays on my lips all day without reapplying. The manufacturer claims that it is waterproof, does not kiss-off, smear-off, rub-off or budge-off.
It also seems to have lip volumizer in it, so your lips will look visually plumper than they actually are.
I was sure that after eating or drinking it will not leave an ugly strip on my lips. At the end of the day, I did not feel that my lips dry out. I love the color because it looks natural. In my opinion precious topaz is suitable for everyday make-up.
I would like to show you other colors that I really love:
Nevertheless, there are several important points that I want to talk about.
As soon as I got my lipstick, I tried to apply it like any other lipstick and my lips almost stuck together! So, do not repeat my mistakes and read the instructions first.
For best effect, you need to follow application rules:
It is necessary to apply three layers, allowing the product to dry in between applications. Only after this, you can continue applying.
Do not mash your lips until the product dries completely.
You also must apply it in one direction and in one stroke across your lip from one side to the other.
From personal experience, I can assure you that the use of lip-gloss acts as a top coat and as a moisturizing balm. I highly recommend you to apply it every time for complete comfort.

As I already mentioned this lipstick is water-resistant and quickly 'freezes' on the lips – it will be difficult to fix the mistake if you get out of the lip contour somewhere. So I recommend you to buy Oops remover, which can help you to fix everything immediately. I tried to wipe the lipstick off the skin with micellar water and nothing happened.
And if that doesn't show you the importance of what having a good makeup remover can give you, I don't know what will. The last thing that you want to deal with is getting your makeup wrong and having nothing to wipe it off with. Luckily, I was able to find this amazing remover to help me, and I may even use these toning cloths for removing makeup too, as apparently, it prevents unnecessary waste of liquid products. Wow, it's just getting better. The more remover liquid you can save, the better! Well, it is in my opinion anyway.
I recommend this lipstick to everyone who does not want to spend time to fix makeup in the middle of the day.
If you have a tight schedule – then this lipstick is for you. You will spend 5 minutes on the application in the morning and will be able to forget about it for the whole day.