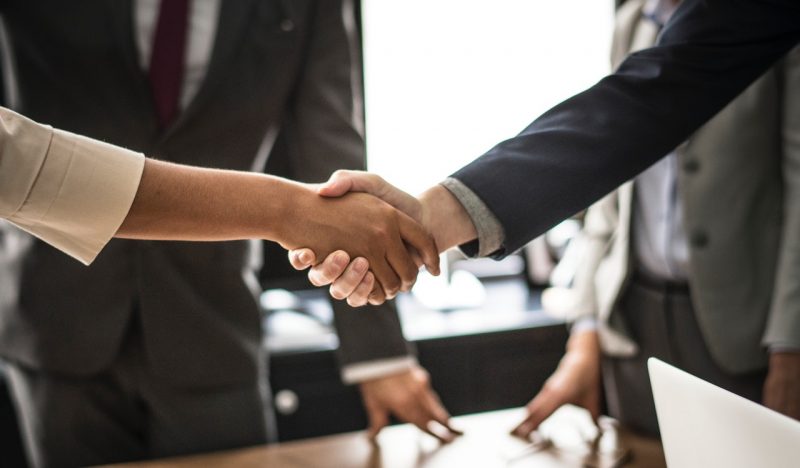 While it is sometimes overlooked, much of the small business revenue is produced by women-owned small businesses. That being said, the need for small business loans for women is necessary for driving the economy. Investigating some of the Business Lending options available is something all budding businesswomen should take the time to do.

However, while there are many financing options, a flawed credit history can get in the way of getting the funds you need to start your business. Some companies such as Reprop Financial (https://www.facebook.com/ReProp-Financial-167821426567422/) say that they will still assess those with bad or non-existant credit scores so long as they have a good plan put together, but there may be other factors involved as well. That is why we put together this article to take a look at your financing options if you are woman business owner with a less than stellar credit score.
Why Is It Harder for Women to Get A Business Loan?
Apart from bad credit scores, women face a lot of obstacles that prevent them from getting business loans.

First, women business owners are not taken as seriously as men business owners. Historically, businesses were primarily male-owned and traditional lenders tend to stick what is normal and ordinary. As such, women usually are at a disadvantage when it comes to asking for loans. Even if they do happen to get a loan, it does not come with accommodating or reasonable terms.

Second, business will tend to reject business loans for women business owners due to a lack of time spent in business or not enough collateral. Unless you have been operation for at least two years with a positive cash flow, the bank is not interested in giving you a loan.

In reality, they are more interested in your ability to pay them back rather than helping you get off your feet. This is the same with collateral. Unless you offer collateral that is enough to cover loan payments that don't come through, they will not offer you a business loan.

Today, our main focus is on finding lenders who won't look at a bad credit score. Although it is important to see the other reasons why women are at a disadvantage if it is not your credit score holding you back.
What Are Alternative Lenders?
One option many women turn to is alternative lending. In the wake of the 2008 recession, banks stopped lending altogether, which made it even harder for women business owners to find loans. Alternative lenders are able to provide cash quicker.

They use different algorithms to determine whether an applicant is credit-worthy. Moreover, they tend to have a more streamlined process and more flexible lending programs than the typical institutional lenders.

So, if you are contending with a lot of obstacles for a bank loan, alternative lenders might be a viable solution for you. Granted, it is important for you to thoroughly investigate your options. You want to ensure that the loan terms are reasonable and competitive for your business.
What Should You Look for In A Lender?
If banks are out of the questions, female entrepreneurs may improve their chances for getting a loan by looking at lending companies. Just like you would if you were looking for online loans for any personal financial difficulty you might find yourself in, the same can also be done if you need help when it comes to the stability of your business. Fortunately, there are many lending companies that specialize in business loans for people with a weak credit score.

When it comes to finding these lending companies, you want to ensure they operate differently than traditional banks. First, find a lending company that is more interested in helping you and not earning a profit off of you.

Second, find a lending company that streamlines its timeline for application review, approval and fund transfer so it goes much quicker.

Women business owners should also look for a lending company that does not require a minimum credit score. Moreover, if you find lending companies that do have a minimum credit score, do some research and compare companies. You should be able to find a reliable and affordable lending company.
Find the Right Lender
It is very easy to find lending companies offering small business loans. If you are based in Florida, just as an example, search online for "small business loan florida" and the best lenders will appear first. However, you need to make sure that they are the right company for you. Here are some great lending companies to help to kickstart your search for the right lending company for you. These companies vastly loosen requirements and consider other non-credit factors in deciding whether or not you are credit-worthy.
Fund Box

Does not require a minimum credit score
Need at least $50,000 in revenue
Minimum of 3 months in business
Only suitable for short-term financing
Funding tops at $100,000

OnDeck

Requires a minimum credit score of 500
Lower the score, the better your rates
Loan can be funded in 24 hours
No benefit to paying back early

Kabbage

Requires minimum credit score of 560
Offers credit up to $250,000
Weighs banking, accounting, and online sales data more than credit score
Higher annual rates

Street Shares

Ideal if your credit score is greater than 600
Offers lines of credit with competitive rates (9%-40%)
Only need $75,000 in revenue to qualify
Funding stops at 20% of your revenue
Non-Credit Factors That Determine Eligibility
Like we said, there are many factors that non-traditional lending companies that will take into consideration over your credit score. Apart from your credit score, here is what lending companies will also look at:

Debt

Your debt load informs lending companies about your ability to pay back the loan. A higher debt tells lending companies you might struggle to pay back the loan. A lower debt says you are probably smart about your funds.

Annual Revenue

Even if your credit score is bad, your annual revenue shows the strength of your business, increasing the likelihood that you might qualify for a loan.

Profitability

In addition to revenue, lending companies will look at your profits. More specifically, it works in your favor if your expenses are much lower than your revenue.
Conclusion
Although business loans for women with bad credit are difficult to find, it is not impossible to get a loan with bad credit. Fortunately, there is a variety of lending companies that offer unique rates and loan programs for people who lack a strong credit score.

Granted, this does not mean picking the right company is simple. It is important that you do your own research to understand the loans terms and agreements before you sign on to anything.